Settlement at Grandview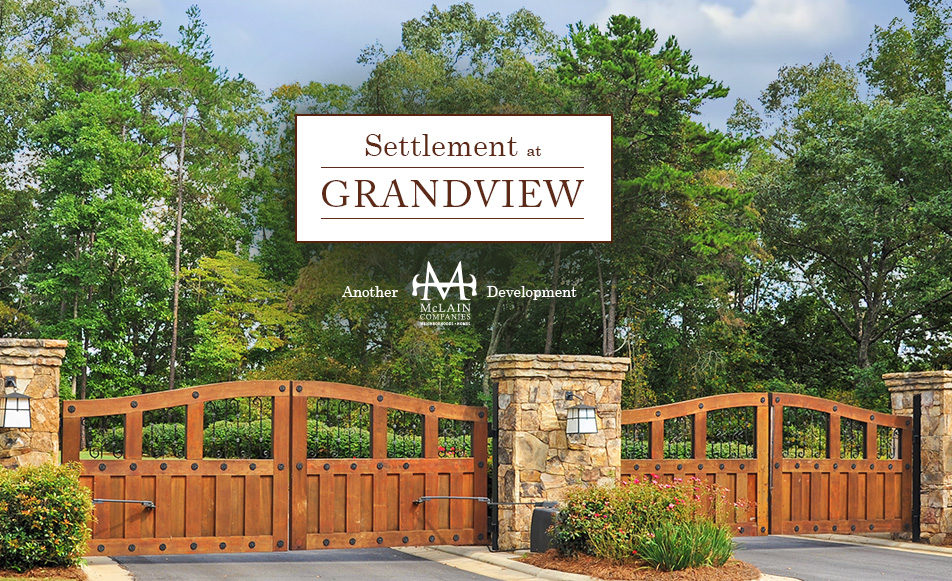 Grandview offers private lots for sale with custom homes to be built by McLain Homes. As you enter the grounds of this former beautiful nursery, you will understand why this is a special place to call home. There are only 14 homesites carefully nestled among the majestic live oaks, magnolias and fishing lakes. We invite you to share our vision and see for yourself why the Settlement at Grandview comes along once in a generation.
Magnolia Trace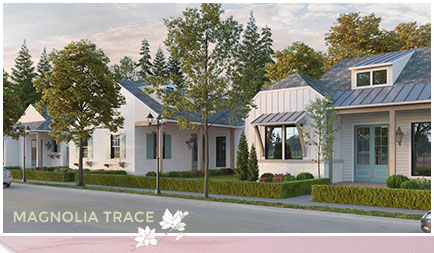 We invite you to be a part of our vision & make your home in Magnolia Trace. New Construction Homes available to purchase in the Spring of 2020. This is a planned neighborhood built by McLain homes that features a gardening area, walking trails, pet park, and a pond. Interior upgrades are available. Final Plat Recorded. No land lots available for sale, only homes.
Summerwind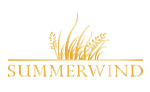 You won't find a better location than Summerwind, located off of Ambassador Caffery on Robley Drive. This gated subdivision features homes starting at $400k and lots available for custom home building. Summerwind is conveniently located near Lowes, Super One, Sam's, major shopping centers, and the mall.
Charli's Crossing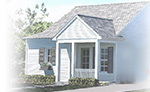 Charli's Crossing, located in Youngsville, will feature 48 single family homes starting at $190k.
The Reserve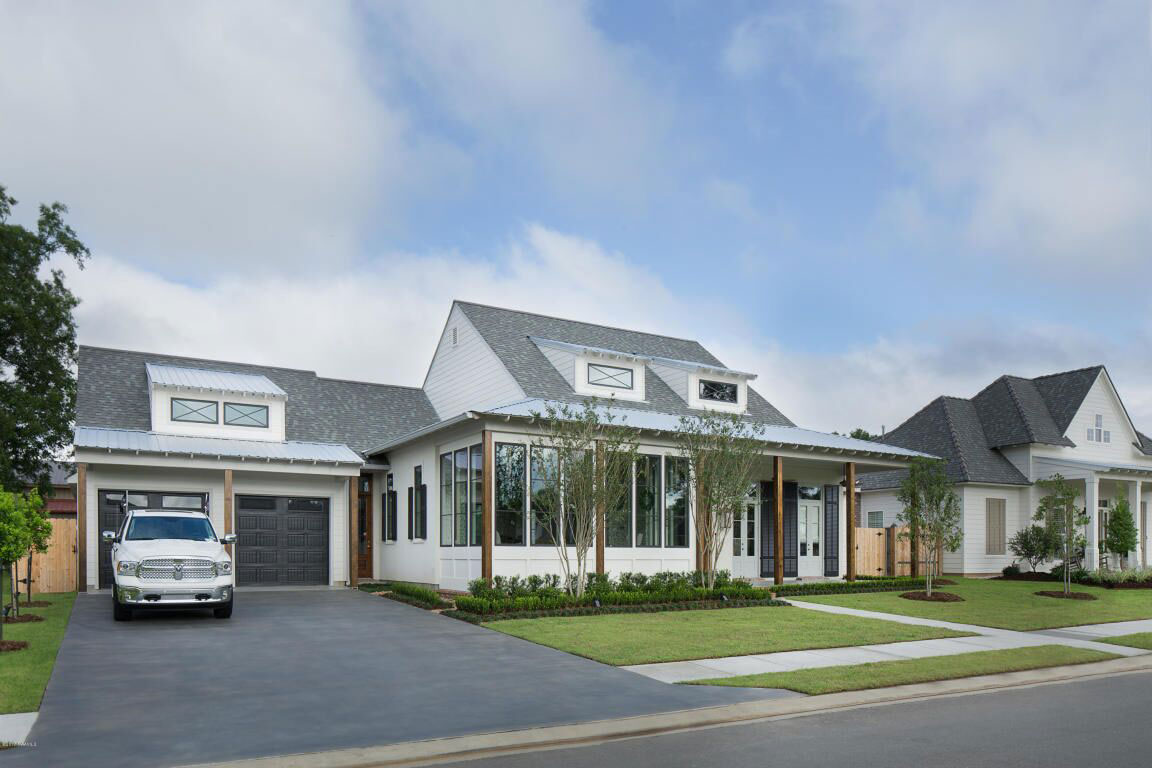 This lovely community features a neighborhood clubhouse with a swimming pool, outdoor grilling areas and the traditional McLain welcome home feeling. On top of the ridge and at the heart of this exclusive neighborhood sit the majestic oaks that once shaded the property's original plantation home. These beautiful oaks and many other native Louisiana trees have been preserved along with a small piece of our Louisiana history.
The Ridge
The Ridge is a planned living environment in Iberia Parish and offers 65 acres divided into 160 lots of varied sizes and shapes. Only 6 miles south of Lafayette's Ambassador Caffery Parkway off of Highway 90, The Ridge is only minutes away from the heart of Lafayette. A small section is carved out to create 8 large estate lots that are approximately 1 acre in size and will allow for outbuildings and great Louisiana outdoor living.
Grand Pointe
Grand Pointe – Another great McLain Development, celebrates the subtle influences of the French, Mediterranean, Caribbean, and West Indies style which all come together to create a magical architecture know only to Louisiana. Choose a river front, estate, lake, cottage home, a townhouse, or lot! Grand Pointe offers a variety of lot amenities, sizes, and prices.
Gabe's Crossing

Gabe's Crossing is located in the heart of South Lafayette and minutes away from Broussard and Youngsville. This gated, private neighborhood features 21 cozy cottage-style homes with unique elements like lawn maintenance, yearly home check-ups and a country market. One of our unique features for Gabe's Crossing is scheduled preventative maintenance check-ups, which help to make owning a home at Gabe's Crossing stress-free!
Vintage Park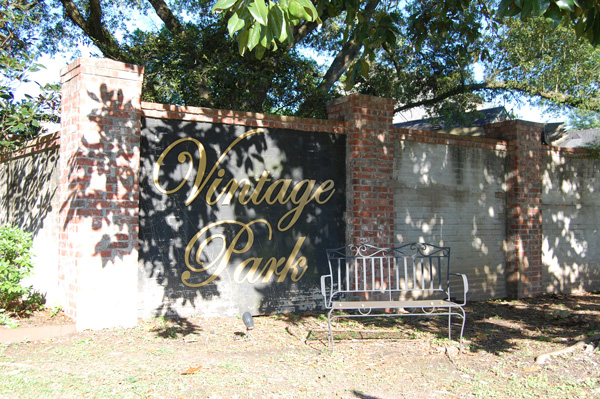 The development is gated in a private and quaint setting located in the parish of Lafayette less than a half mile from the Southpark and Pinhook Road intersection. Vintage Park Estates is the most inviting area of this upscale development. There are twelve home sites in the Estate section of this eighty-two lot planned development that will include lakes, walking trails, soccer and baseball fields and even a pet park.
Ella Trace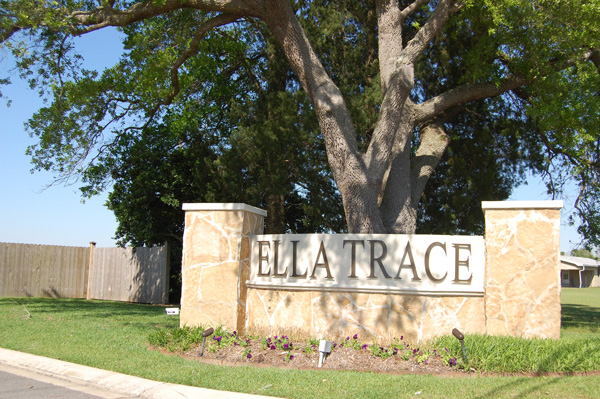 Ella Trace offers the convenience of location as well as its own market. It is McLain's vision of the old country store. It will have all the convenient items of today but with the comfort of yesterday. The market will not only be stocked with essentials, but also with added specialty items like chicken, quail, boudin, cracklins as well as luxury items such as select wine, cheeses and condiments.
Arbor Trace
Arbor Trace is less than one mile from Highway 90 at the Zoo of Acadiana and is in the city of Broussard. There is a small pond with a beautifully lit fountain and walking area. The entrance to the subdivision is enhanced with beautiful fencing, two arbors and landscaping.
Oak Knoll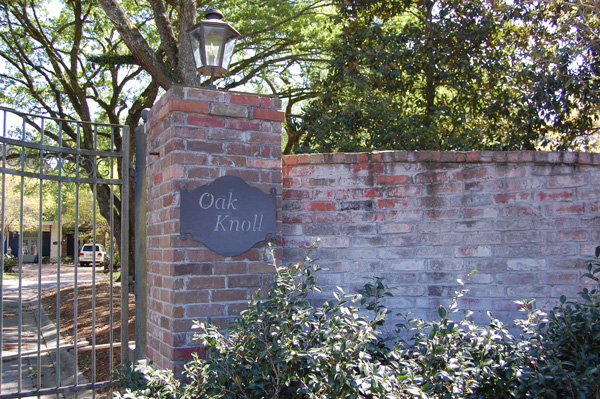 Hybrid camellias, 100-year-old live oaks, cypress knees waist high and a nature trail around a two acre lake set the scene. The lake is accented with four lighted fountains, a softly lit boardwalk through the nature area, and several spots with park benches and fishing banks. The trees are too numerous to count and are laced with Louisiana iris. There are specimen trees like elm, birch and even a very rare golden oak tree. The location is simply breathtaking.
Heritage Trace
Quaint and cozy with forty-eight home sites, a park, cypress picket fences and a small playground for young children.
Plantation Oaks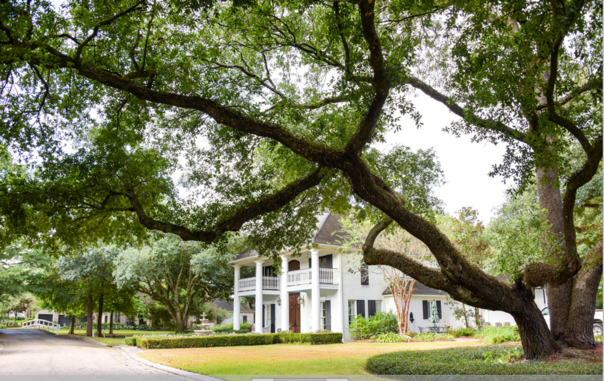 This quaint and charming, gated neighborhood is located at the corner of Chemin Metairie and La Neuville Roads and is one of South Lafayette's finest boutique neighborhoods. The cornerstone of this neighborhood is the La Neuville Plantation home that is over 150 years old. Bryan McLain of McLain Companies restored the cornerstone plantation home in 1995 and developed the 10-acre tract of land adorned with over 50 beautiful live oaks.