A Premier Commercial Development by McLain Companies
McLain Companies is proud to announce it's new commercial development located just to the West side of South Lafayette's newly approved Super Roundabout at Kaliste Saloom Rd and East Broussard.Over 30,000 square foot of modern designed retail space will be available by mid 2018.
The shopping center will offer a unique urban style, lush landscaping, water features, and walkability throughout the retail space.The development is currently home to McLain Companies and Early Development Learning Center for Gifted Children, under construction is Bolgiano Design Studio, and plans for a state of the art Anytime Fitness center are underway.
The demographics within close proximity of this location are very impressive. Surrounding neighborhoods include Grand Pointe, Eloie, Ellan, Stonehaven, and The Settlement. There are several high end rental facilities within a half mile, The Cottage at E Broussard, The Highland's, and Grand Pointe Apartments.
Style & Design Examples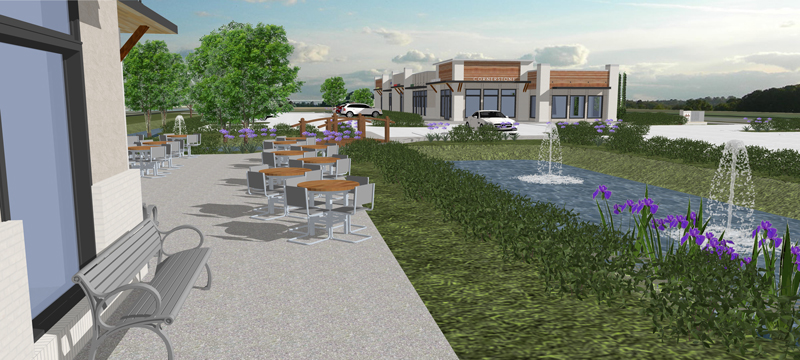 Lafayette, LA Commercial Development Plan
McLain Marketplace Lafayette Location
We are excited to offer this commercial development to Lafayette!
If you would like to enquire about leasing a space please call (337) 456-4690